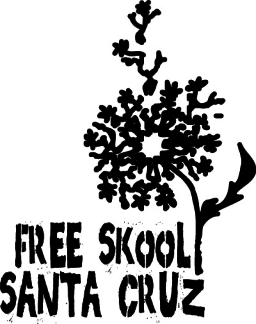 I've heard quite a few times that a school that can't even spell school can't be trusted. Half the time it's a joke, but I've found that a few people are legitimately so turned off by the spelling that they won't come to classes. While I'm sure that their minds can't be changed (the spelling even still makes me cringe a little), I thought it would be nice to provide some insight into the reasons why NPR Free Skool is spelled with a 'k'.
To quote West Marin Free Skool, "[NPR Free Skool]  is part of a larger network of [about thirty six] Free Skools located throughout the US, Canada and abroad. We share a very distinct philosophy and are identified by the intentional misspelling of the word school. Free School is NOT simply a "free school" (a regular school that is free in cost, of which there are many). The educational network that we have started here has it's own definition: (http://en.wikipedia.org/wiki/Free_Skool)."
As the wikipedia article points out, the "free" part of free skool also has an unconventional meaning. While NPRFS tries to make all it's classes free of monetary cost, the word is also meant to convey a freedom from the rigid structure and bureaucratic nature of a regular school environment. We do not believe that the only way to be an expert on something is to have been formally schooled in it, and acknowledge that everyone has something of value to share.
Lastly, "skool" is way easier to find in a search engine. Without the "misspelling" the NPRFS website would be lost forever in a sea of articles about college tuition and free community schools. A quick search of "free skool" in google brings up 7 major free skools onthe first page, as well as an article on how to start one in your own community.